Put it on your calendar! The 2018 Gardens of Note tour will take place on Sunday, June 24th at 10:00am-4:00pm.
Join us for Skagit Symphony's 10th Annual Garden Tour, a self-guided tour of six beautiful gardens in Mount Vernon. All funds raised benefit the music-making and education programs of the Skagit Symphony!
Tickets are available NOW through our local sales outlets, at the Skagit Symphony office, or online with www.BrownPaperTickets.com 
All proceeds support Skagit Symphony's concerts and education program.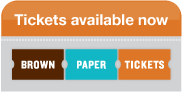 A bouquet of thanks to our sponsors:
✿A Call For Gardens!✿
We love to showcase local luscious gardens!
If you would like to nominate a garden (yours or someone else's) to be considered for a future tour, please contact Jennifer Watson at operationsmanager@skagitsymphony.com or 360-848-9336